Gianluca Rosso
Professore/Professoressa associato/a
SSD: MED/25 - psichiatria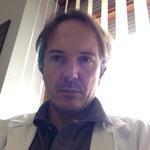 Contatti
Psychiatric Unit, San Luigi Gonzaga University Hospital
Regione Gonzole 10, 10043, Orbassano (To)
Italy
Presso
Department of Neurosciences "Rita Levi Montalcini"
Dipartimento di Neuroscienze "Rita Levi Montalcini"
Corso di laurea in Educazione Professionale
Corso di laurea in Infermieristica - sede Orbassano Polo Medicina Orbassano e Candiolo
Laurea in Tecnica della Riabilitazione Psichiatrica
MedInTO Medicine and Surgery
Curriculum vitae
Curriculum Vitae (82.8 KB)
Prodotti della ricerca
Tutti i miei prodotti della ricerca
Prodotti della ricerca selezionati
Paliperidone Palmitate: A Breakthrough Treatment for Schizophrenia? A Review on Patient Adherence Levels, Healthcare Resource Utilization and Costs
2023-01-01 Bramante, Stefano; Di Salvo, Gabriele; Maina, Giuseppe; Rosso, Gianluca https://iris.unito.it/handle/2318/1895599
Treating bipolar depression with esketamine: Safety and effectiveness data from a naturalistic multicentric study on esketamine in bipolar versus unipolar treatment-resistant depression
2023-01-01 Martinotti G.; Dell'Osso B.; DiLorenzo G.; Maina G.; Bertolino A.; Clerici M.; Barlati S.; Rosso G.; DiNicola M.; Marcatili M.; d'Andrea G.; Cavallotto C.; Chiappini S.; DeFilippis S.; Nicolo G.; DeFazio P.; Andriola I.; Zanardi R.; Nucifora D.; DiMauro S.; Bassetti R.; Pettorruso M.; McIntyre R.S.; Sensi S.L.; di Giannantonio M.; Vita A.; Baldacci G.; Belletti S.; Bellomo A.; Benatti B.; Carminati M.; Carullo R.; de Berardis D.; de Filippis R.; Chiaie R.D.; di Carlo F.; Di Petta G.; Galluzzo A.; Giorgelli V.; Lombardozzi G.; Martiadis V.; Mattei C.; Mosca A.; Niolu C.; Olivola M.; Percudani M.; Pepe M.; Rossi E.; Scardigli M.I.; Tati F.; Valchera A.; Vismara M. https://iris.unito.it/handle/2318/1891433
Effectiveness of vortioxetine in real-world clinical practice: Italian cohort results from the Global RELIEVE Study
2022-01-01 De Filippis, S.; Di Nicola, M.; Pugliese, A.; Christensen, M. Cronquist; Rosso, G. https://iris.unito.it/handle/2318/1885657
Which patients benefit from adding short-term psychodynamic psychotherapy to antidepressants in the treatment of depression? A systematic review and meta-analysis of individual participant data
2022-01-01 Driessen, Ellen; Fokkema, Marjolein; Dekker, Jack J M; Peen, Jaap; Van, Henricus L; Maina, Giuseppe; Rosso, Gianluca; Rigardetto, Sylvia; Cuniberti, Francesco; Vitriol, Veronica G; Andreoli, Antonio; Burnand, Yvonne; López Rodríguez, Jaime; Villamil Salcedo, Valerio; Twisk, Jos W R; Wienicke, Frederik J; Cuijpers, Pim https://iris.unito.it/handle/2318/1883904
The effects of statin monotherapy on depressive symptoms: A systematic review and meta-analysis
2022-01-01 De Giorgi, Riccardo; Waters, Shona; Pesci, Nicola Rizzo; Rosso, Gianluca; Cowen, Philip J; Harmer, Catherine J https://iris.unito.it/handle/2318/1869459
A Psychoanalytic-Derived Brief Psychotherapeutic Approach in the Treatment of Major Depression: Monotherapy Studies
2022-01-01 Di Salvo, Gabriele; Bianco, Matteo; Teobaldi, Elena; Maina, Giuseppe; Rosso, Gianluca https://iris.unito.it/handle/2318/1879281
Real-world experience of esketamine use to manage treatment-resistant depression: A multicentric study on safety and effectiveness (REAL-ESK study)
2022-01-01 Martinotti, Giovanni; Vita, Antonio; Fagiolini, Andrea; Maina, Giuseppe; Bertolino, Alessandro; Dell'Osso, Bernardo; Siracusano, Alberto; Clerici, Massimo; Bellomo, Antonello; Sani, Gabriele; d'Andrea, Giacomo; Chiaie, Roberto Delle; Conca, Andreas; Barlati, Stefano; Di Lorenzo, Giorgio; De Fazio, Pasquale; De Filippis, Sergio; Nicolò, Giuseppe; Rosso, Gianluca; Valchera, Alessandro; Nucifora, Domenica; Di Mauro, Stefania; Bassetti, Roberta; Martiadis, Vassilis; Olivola, Miriam; Belletti, Sandro; Andriola, Ileana; Di Nicola, Marco; Pettorruso, Mauro; McIntyre, Roger S; di Giannantonio, Massimo https://iris.unito.it/handle/2318/1879289
Effectiveness of Vortioxetine in Patients with Major Depressive Disorder in Real-World Clinical Practice in Italy: Results from the RELIEVE Study
2022-01-01 De Filippis, Sergio; Pugliese, Anna; Christensen, Michael Cronquist; Rosso, Gianluca; Di Nicola, Marco; Simonsen, Kenneth; Ren, Hongye https://iris.unito.it/handle/2318/1879280
Impact of menstrual cycle events on bipolar disorder course: a narrative review of current evidence
2022-01-01 Aragno E.; Fagiolini A.; Cuomo A.; Paschetta E.; Maina G.; Rosso G. https://iris.unito.it/handle/2318/1848551
Effect of Depressive Disorders and Their Pharmacological Treatment during Pregnancy on Maternal and Neonatal Outcome
2022-01-01 Parpinel G.; Rosso G.; Galante A.; Germano C.; Aragno E.; Girlando F.; Messina A.; Laudani M.E.; Rolfo A.; Attini R.; Revelli A.; Maina G.; Masturzo B. https://iris.unito.it/handle/2318/1851158
Aripiprazole Augmentation to Mood Stabilizers for Obsessive-Compulsive Symptoms in Bipolar Disorder
2021-01-01 Di Salvo, Gabriele; Maina, Giuseppe; Pessina, Enrico; Teobaldi, Elena; Barbaro, Francesca; Martini, Azzurra; Albert, Umberto; Rosso, Gianluca https://iris.unito.it/handle/2318/1765193
Predominant Polarity and Polarity Index of Maintenance Treatments for Bipolar Disorder: A Validation Study in a Large Naturalistic Sample in Italy
2021-01-01 Albert, Umberto; Manchia, Mirko; Burato, Sofia; Carpiniello, Bernardo; Di Salvo, Gabriele; Pinna, Federica; Rosso, Gianluca; Maina, Giuseppe https://iris.unito.it/handle/2318/1792638
Editorial: Reproductive Events in Women With Mood Disorders: Advances in Knowledge and Management
2021-01-01 Rosso, Gianluca; Chandra, Prabha S https://iris.unito.it/handle/2318/1828956
Clinical Features and Outcomes of 124 Italian Patients With Treatment Resistant Depression: A Real-World, Prospective Study
2021-01-01 Perugi G.; Calo P.; De Filippis S.; Rosso G.; Vita A.; Adami M.; Ascione G.; Morrens J.; Delmonte D. https://iris.unito.it/handle/2318/1821379
Age at menarche and course of bipolar illness
2021-01-01 Rosso, G; Aragno, E; Maina, G https://iris.unito.it/handle/2318/1799366
Manic-Depressive Cycles in Bipolar Disorder: Clinical and Treatment Implications
2021-01-01 Teobaldi E.; Albert U.; Di Salvo G.; Mencacci C.; Rosso G.; Salvi V.; Maina G. https://iris.unito.it/handle/2318/1779829
Factors associated with involuntary admissions: a register-based cross-sectional multicenter study
2021-01-01 Maina G.; Rosso G.; Carezana C.; Mehanovic E.; Risso F.; Villari V.; Gariglio L.; Cardano M. https://iris.unito.it/handle/2318/1766482
Real-world evidence from a European cohort study of patients with treatment resistant depression: Healthcare resource utilization
2021-01-01 Heerlein K.; De Giorgi S.; Degraeve G.; Frodl T.; Hagedoorn W.; Oliveira-Maia A.J.; Otte C.; Perez Sola V.; Rathod S.; Rosso G.; Sierra P.; Vita A.; Morrens J.; Rive B.; Mulhern Haughey S.; Kambarov Y.; Young A.H. https://iris.unito.it/handle/2318/1821378
Real-world evidence from a European cohort study of patients with treatment resistant depression: Baseline patient characteristics: Patient characteristics in treatment resistant depression
2021-01-01 Heerlein K.; Young A.H.; Otte C.; Frodl T.; Degraeve G.; Hagedoorn W.; Oliveira-Maia A.J.; Perez Sola V.; Rathod S.; Rosso G.; Sierra P.; Morrens J.; Van Dooren G.; Gali Y.; Perugi G. https://iris.unito.it/handle/2318/1772798
The Management of Psychomotor Agitation Associated with Schizophrenia or Bipolar Disorder: A Brief Review
2021-01-01 Pompili, Maurizio; Ducci, Giuseppe; Galluzzo, Alessandro; Rosso, Gianluca; Palumbo, Claudia; De Berardis, Domenico https://iris.unito.it/handle/2318/1879340
Real-world evidence from a European cohort study of patients with treatment resistant depression: Treatment patterns and clinical outcomes
2021-01-01 Heerlein K.; Perugi G.; Otte C.; Frodl T.; Degraeve G.; Hagedoorn W.; Oliveira-Maia A.J.; Perez Sola V.; Rathod S.; Rosso G.; Sierra P.; Malynn S.; Morrens J.; Verrijcken C.; Gonzalez B.; Young A.H. https://iris.unito.it/handle/2318/1792636
Bipolar disorder and peripartum mood episodes: Epidemiology and clinical correlates
2021-01-01 Aragno, E; Di Salvo, G; Rosso, G; Maina, G https://iris.unito.it/handle/2318/1823524
The management of psychomotor agitation associated with schizophrenia or bipolar disorder: A brief review
2021-01-01 Pompili M.; Ducci G.; Galluzzo A.; Rosso G.; Palumbo C.; De Berardis D. https://iris.unito.it/handle/2318/1788142
The role of GSK-3 in mood disorders: Preliminary data from an experimental study
2021-01-01 Di Salvo, G; Rosso, G; Hoxha, E; Teobaldi, E; Balbo, I; Tempia, F; Maina, G https://iris.unito.it/handle/2318/1823523
Psychiatric and physical rehabilitation intensive approach for suicide attempters by jumping from heights
2021-01-01 Rosso G.; Aragno E.; Capuzzo V.; Gamna F.; Maina G. https://iris.unito.it/handle/2318/1829690
Falls from height: orthopaedic and psychiatric evaluation
2020-01-01 Faggiani, Marianna; Aragno, Elena; Aprato, Alessandro; Rosso, Gianluca; Conforti, Luigi Giulio; Maina, Giuseppe; Massè, Alessandro https://iris.unito.it/handle/2318/1742127
P.328 Treatment failure in patients with treatment resistant depression: real-world evidence from a European cohort study
2020-01-01 Heerlein, K.; Baca-Garcia, E.; Hagedoorn, W.; Oliveira-Maia, A.J.; Sola, V. Perez; Rathod, S.; Rosso, G.; Young, A.H.; Van Dooren, G.; Gali, Y.; Morrens, J.; Kambarov, Y.; Rive, B.; Verrijcken, C.; Perugi, G. https://iris.unito.it/handle/2318/1768328
Age at Menarche in Women With Bipolar Disorder: Correlation With Clinical Features and Peripartum Episodes
2020-01-01 Rosso, Gianluca; Aragno, Elena; Mehanović, Emina; Di Salvo, Gabriele; Maina, Giuseppe https://iris.unito.it/handle/2318/1755719
Features and pharmacotherapy of treatment-resistant depression: an observational study on hospitalized patients
2020-01-01 Di Salvo Gabriele , Cuniberti Francesco, Bianco Matteo, Ramello Donatella, Maina Giuseppe, Rosso Gianluca https://iris.unito.it/handle/2318/1765221
Aripiprazole Augmentation to Mood Stabilizers for Obsessive-Compulsive Symptoms in Bipolar Disorder
2020-01-01 Di Salvo, Gabriele; Maina, Giuseppe; Pessina, Enrico; Teobaldi, Elena; Barbaro, Francesca; Martini, Azzurra; Albert, Umberto; Rosso, Gianluca https://iris.unito.it/handle/2318/1888649
Impact of comorbid obsessive-compulsive disorder on suicidality in patients with bipolar disorder
2020-01-01 Di Salvo, Gabriele; Pessina, Enrico; Aragno, Elena; Martini, Azzurra; Albert, Umberto; Maina, Giuseppe; Rosso, Gianluca https://iris.unito.it/handle/2318/1740115
Did COVID-19 early lockdown actually lead to a higher rate of relapses in psychiatric patients?
2020-01-01 Rosso G.; Teobaldi E.; Maina G. https://iris.unito.it/handle/2318/1741875
Inhaled Loxapine as an Option for Psychomotor Agitation in Complex Patients
2020-01-01 Rosso, Gianluca; Teobaldi, Elena; Maina, Giuseppe https://iris.unito.it/handle/2318/1759142
The efficacy of adding short-term psychodynamic psychotherapy to antidepressants in the treatment of depression: A systematic review and meta-analysis of individual participant data
2020-01-01 Driessen, Ellen; Dekker, Jack J.M.; Peen, Jaap; Van, Henricus L.; Maina, Giuseppe; Rosso, Gianluca; Rigardetto, Sylvia; Cuniberti, Francesco; Vitriol, Veronica G.; Florenzano, Ramon U.; Andreoli, Antonio; Burnand, Yvonne; López-Rodríguez, Jaime; Villamil-Salcedo, Valerio; Twisk, Jos W.R.; Cuijpers, Pim https://iris.unito.it/handle/2318/1742633
Correlates of violent suicide attempts in patients with bipolar disorder
2020-01-01 Rosso G.; Albert U.; Bramante S.; Aragno E.; Quarato F.; Di Salvo G.; Maina G. https://iris.unito.it/handle/2318/1717398
Feasibility, Adherence and Efficacy of Liraglutide Treatment in a Sample of Individuals With Mood Disorders and Obesity
2019-01-01 Cuomo, Alessandro; Bolognesi, Simone; Goracci, Arianna; Ciuoli, Cristina; Beccarini Crescenzi, Bruno; Maina, Giuseppe; Rosso, Gianluca; Facchi, Edvige; Maccora, Carla; Giordano, Nicola; Verdino, Valeria; Fagiolini, Andrea https://iris.unito.it/handle/2318/1700147
Duration of untreated illness and response to SRI treatment in Obsessive-Compulsive Disorder
2019-01-01 Albert, Umberto*; Barbaro, Francesca; Bramante, Stefano; Rosso, Gianluca; De Ronchi, Diana; Maina, Giuseppe https://iris.unito.it/handle/2318/1700146
Prevalence and Correlates of Vitamin D Deficiency in a Sample of 290 Inpatients With Mental Illness
2019-01-01 Cuomo, Alessandro; Maina, Giuseppe; Bolognesi, Simone; Rosso, Gianluca; Beccarini Crescenzi, Bruno; Zanobini, Francesco; Goracci, Arianna; Facchi, Edvige; Favaretto, Ettore; Baldini, Irene; Santucci, Aurora; Fagiolini, Andrea https://iris.unito.it/handle/2318/1700144
Five-year follow-up of first-episode depression treated with psychodynamic psychotherapy or antidepressants
2019-01-01 Rosso, Gianluca; Aragno, Elena; Cuomo, Alessandro; Fagiolini, Andrea; Di Salvo, Gabriele; Maina, Giuseppe https://iris.unito.it/handle/2318/1700145
Perinatal obsessive-compulsive disorder
2019-01-01 Maina, G; Rosso, G https://iris.unito.it/handle/2318/1721449
Age at menarche in patients with bipolar disorder: results from a retrospective study
2018-01-01 Maina, G; Rosso, G; Aragno, E https://iris.unito.it/handle/2318/1721451
Combining drug and psychological treatments for obsessive-compulsive disorder: What is the evidence, when and for whom
2018-01-01 Albert U.; di Salvo G.; Solia F.; Rosso G.; Maina G. https://iris.unito.it/handle/2318/1721447
Using sertraline in postpartum and breastfeeding: balancing risks and benefits
2018-01-01 Cuomo, Alessandro; Maina, Giuseppe; Neal, Stephen M; De Montis, Graziella; Rosso, Gianluca; Scheggi, Simona; Beccarini Crescenzi, Bruno; Bolognesi, Simone; Goracci, Arianna; Coluccia, Anna; Ferretti, Fabio; Fagiolini, Andrea* https://iris.unito.it/handle/2318/1676522
A systematic review of evidence-based treatment strategies for obsessive- compulsive disorder resistant to first-line pharmacotherapy
2018-01-01 Albert U.; Marazziti D.; Di Salvo G.; Solia F.; Rosso G.; Maina G. https://iris.unito.it/handle/2318/1736458
Does comorbid obsessive-compulsive disorder influence suicidality in patients with bipolar disorder?
2018-01-01 Maina, G; Di Salvo, G; Rosso, G https://iris.unito.it/handle/2318/1721450
Insulin-like growth factor binding protein 2 in bipolar disorder: An expression study in peripheral tissues
2018-01-01 Milanesi, Elena; Zanardini, Roberta; Rosso, Gianluca; Maina, Giuseppe; Barbon, Alessandro; Mora, Cristina; Minelli, Alessandra; Gennarelli, Massimo; Bocchio-Chiavetto, Luisella https://iris.unito.it/handle/2318/1634536
The microbiome: A new target for research and treatment of schizophrenia and its resistant presentations? A systematic literature search and review
2018-01-01 Cuomo, Alessandro; Maina, Giuseppe; Rosso, Gianluca; Crescenzi, Bruno Beccarini; Bolognesi, Simone; Muro, Angela Di; Giordano, Nicola; Goracci, Arianna; Neal, Stephen M.; Nitti, Maria; Pieraccini, Fulvio; Fagiolini, Andrea* https://iris.unito.it/handle/2318/1689247
Safe transportation of formalin-fixed liquid-free pathology specimens
2018-01-01 Metovic, J.; Bertero, L.; Musuraca, C.; Veneziano, F.; Annaratone, L.; Mariani, S.; Cassoni, P.; Bussolati, G.; Papotti, Mauro https://iris.unito.it/handle/2318/1671640
Affective recurrences in bipolar disorder after switching from lithium to valproate or vice versa: A series of 57 cases
2017-01-01 Rosso, Gianluca; Solia, Francesca; Albert, Umberto; Maina, Giuseppe https://iris.unito.it/handle/2318/1634523
Lithium prophylaxis during pregnancy and the postpartum period in women with lithium-responsive bipolar I disorder
2016-01-01 Rosso, Gianluca; Albert, Umberto; Di Salvo, Gabriele; Scatà, Manuela; Todros, Tullia; Maina, Giuseppe https://iris.unito.it/handle/2318/1590264
Paliperidone palmitate and metabolic syndrome in patients with schizophrenia a 12-month observational prospective cohort study
2016-01-01 Rosso, Gianluca; Pessina, Enrico; Martini, Azzurra; Di Salvo, Gabriele; Maina, Giuseppe https://iris.unito.it/handle/2318/1590594
Serum Levels of Insulin-Like Growth Factor-1 and Obsessive-Compulsive Disorder: A Case-Control Study
2016-01-01 Rosso, Gianluca; Zanardini, Roberta; Chiodelli, Daniela Francesca; Ferrari, Clarissa; Gennarelli, Massimo; Bocchio-Chiavetto, Luisella https://iris.unito.it/handle/2318/1590222
Peripheral whole blood microRNA alterations in major depression and bipolar disorder
2016-01-01 Maffioletti, Elisabetta; Cattaneo, Annamaria; Rosso, Gianluca; Maina, Giuseppe; Maj, Carlo; Gennarelli, Massimo; Tardito, Daniela; Bocchio-Chiavetto, Luisella https://iris.unito.it/handle/2318/1590178
Disturbi bipolari: personalizzazione del trattamento
2015-01-01 Maina, Giuseppe; Rosso, Gianluca https://iris.unito.it/handle/2318/1590602
Admixture analysis of age at symptom onset and age at disorder onset in a large sample of patients with obsessive-compulsive disorder
2015-01-01 Albert U.; Manchia M.; Tortorella A.; Volpe U.; Rosso G.; Carpiniello B.; Maina G. https://iris.unito.it/handle/2318/1544673
Combining clomipramine and paroxetine for treatment-resistant obsessive-compulsive disorder
2015-01-01 Amodeo, G; Maina, G; Rosso, G; Viola, M; Fagiolini, A https://iris.unito.it/handle/2318/1590688
Metabolic syndrome in acute psychiatric inpatients: Clinical correlates
2015-01-01 Solia, Francesca; Rosso, Gianluca; Maina, Giuseppe https://iris.unito.it/handle/2318/1590578
Glucose metabolism alterations in patients with bipolar disorder.
2015-01-01 Rosso G.; Cattaneo A.; Zanardini R.; Gennarelli M.; Maina G.; Bocchio-Chiavetto L. https://iris.unito.it/handle/2318/1544619
Atypical antipsychotics, maternal and child outcome: a critical review.
2014-01-01 Paschetta, Elena; Rosso, Gianluca; Maina, Giuseppe. https://iris.unito.it/handle/2318/1590596
Recurrence rates of bipolar disorder during the postpartum period: a study on 276 medication-free Italian women.
2014-01-01 Maina G;Rosso G;Aguglia A;Bogetto F https://iris.unito.it/handle/2318/155610
Paziente ricoverato per episodio maniacale : trattamento con asenapina in acuto e nel lungo termine
2014-01-01 Chiodelli, Daniela F.; Rosso, Gianluca; Maina, Giuseppe https://iris.unito.it/handle/2318/1590606
Efficacia e tollerabilità di asenapina in combinazione con sali di litio nel trattamento della mania con elementi misti
2014-01-01 Rosso, Gianluca; Di Salvo, Gabriele; Maina, Giuseppe https://iris.unito.it/handle/2318/1590612
Gestione ambulatoriale di un episodio maniacale : efficacia e tollerabilità di asenapina
2014-01-01 Moncalvo, Marta; Rosso, Gianluca; Maina, Giuseppe https://iris.unito.it/handle/2318/1590604
Common and specific blood microRNA alterations in unipolar and bipolar depression
2014-01-01 Maffioletti, E; Cattaneo, A; Zanardini, R; Rosso, G; Tardito, D; Gennarelli, M; Maina, G; Bocchio-Chiavetto, L https://iris.unito.it/handle/2318/1590672
The concept of mixed state in bipolar disorder: from Kraepelin to DSM-5
2013-01-01 Maina, Giuseppe; Bertetto, Niccolò; Domene Boccolini, Francesca; Di Salvo, Gabriele; Rosso, Gianluca; Bogetto, Filippo https://iris.unito.it/handle/2318/1590581
Mania mista e antidepressivi: uno studio clinico su un campione di pazienti ricoverati per disturbo bipolare
2013-01-01 Bertetto, Niccolò; Rosso, Gianluca; Blengino, Giovanni; Bogetto, Filippo; Maina, Giuseppe. https://iris.unito.it/handle/2318/1590585
Brief dynamic therapy and depression severity: a single-blind, randomized study.
2013-01-01 Rosso G.; Martini B.; Maina G. https://iris.unito.it/handle/2318/133342
A 5-year follw-up evaluation of adolescents with anxiety disorders: are they at risk of bipolarity?
2012-01-01 Aguglia A.; Barbaro F.; Rosso G.; Bogetto F.; Maina G. https://iris.unito.it/handle/2318/106572
Psicoterapie in monoterapia: evidenze attuali.
2012-01-01 Maina G.; Rosso G. https://iris.unito.it/handle/2318/110302
La psicoterapia dinamica breve nel trattamento dei disturbi depressivi unipolari
2012-01-01 Martini B.; Rosso G.; Bogetto F.; Maina G. https://iris.unito.it/handle/2318/107586
Gli stati misti farmaco-indotti: studio su un campione di 98 pazienti bipolari
2012-01-01 Rosso G.; Bertetto N.; Bogetto F.; Maina G. https://iris.unito.it/handle/2318/109005
Stressful life events and obsessive-compulsive disorder: clinical features and symptom dimensions
2012-01-01 Rosso G; Albert U; Asinari GF; Bogetto F; Maina G. https://iris.unito.it/handle/2318/117745
Esiste una correlazione tra il tipo di ciclo bipolare e la polarità degli episodi post-partum?
2012-01-01 Rosso G.; Aguglia A.; Chiodelli D.F.; Bogetto F.; Maina G. https://iris.unito.it/handle/2318/109220
Spettro ossessivo-compulsivo e disturbo bipolare: considerazioni teoriche e terapeutiche.
2012-01-01 Maina G.; Rosso G. https://iris.unito.it/handle/2318/107375
Risk of recurrence of bipolar disorder in postpartum periods: a retrospective study of 374 female patients
2012-01-01 Maina, Giuseppe; Rosso, Gianluca; Aguglia, Andrea; Bogetto, Filippo. https://iris.unito.it/handle/2318/1590668
Mood stabilizers in the treatment of bipolar disorder mixed states.
2012-01-01 Rosso G; Bertetto N; Coppola I; Maina G. https://iris.unito.it/handle/2318/99704
A randomized, single-blind comparison of duloxetine with bupropion in the treatment of SSRI-resistant major depression
2012-01-01 Rosso G.; Rigardetto S.; Bogetto F.; Maina G. https://iris.unito.it/handle/2318/98540
OCD during pregnancy and post partum.
2012-01-01 Rosso G; Bechon E; Bogetto F.; Maina G. https://iris.unito.it/handle/2318/101580
La valutazione della qualità della vita in psichiatria.
2011-01-01 Rapicavoli P.; Rosso G.; Chiodelli D.F.; Bogetto F.; Maina G. https://iris.unito.it/handle/2318/131220
Brief dynamic therapy combined with pharmacotherapy in the treatment of panic disorder with concurrent depressive symptoms.
2011-01-01 Martini B; Rosso G; Chiodelli DF; De Cori D; Maina G. https://iris.unito.it/handle/2318/131177
Age-specific prevalence of metabolic syndrome in Italian patients with bipolar disorder.
2011-01-01 Salvi V; D'Ambrosio V; Rosso G; Bogetto F; Maina G https://iris.unito.it/handle/2318/85403
Disturbi bipolari e d'ansia: aspetti epidemiologici e clinici.
2011-01-01 Maina G.; Rosso G.; Aguglia A.; Chiodelli D.F.; Bogetto F. https://iris.unito.it/handle/2318/107422
Psicoterapia dinamica breve versus farmacoterapia nel trattamento dei disturbi depressivi
2010-01-01 Rosso G; Rapicavoli P; Martini B; Bertetto N; Maina G https://iris.unito.it/handle/2318/85341
Trattamento del DOC in comorbidità con depressione maggiore
2010-01-01 Maina G; Rosso G; Bogetto F https://iris.unito.it/handle/2318/84911
Confronti dei livelli serici di Brain-Derived Neurotrophic Factor tra pazienti con disturbo ossessivo-compulsivo e con disturbo depressivo maggiore
2010-01-01 Rosso G; Chiarle A; Zanardini R; Bogetto F; Gennarelli M; Bocchio-Chiavetto L; Maina G https://iris.unito.it/handle/2318/85336
Eventi psicosociali stressanti e disturbo ossessivo-compulsivo: uno studio retrospettivo
2010-01-01 G. Asinari; G. Rosso; U. Albert; F. Bogetto; G. Maina https://iris.unito.it/handle/2318/96625
Serum BDNF in OCD and major depressive disorder patients before and during antidepressant treatment. European neuropsychopharmacology 2010, 20 (3): S541-S541.
2010-01-01 Bocchio-Chiavetto, Luisella; Rosso, Gianluca; Zanardini, Roberta; Chiarle, Alice; Bogetto, Filippo; Gennarelli, Massimo; Maina, Giuseppe https://iris.unito.it/handle/2318/1518223
No effect of adding brief dynamic therapy to pharmacotherapy in the treatment of obsessive-compulsive disorder with concurrent major depression
2010-01-01 Maina, Giuseppe; Rosso, Gianluca; Rigardetto, Sylvia; Chiadò Piat, Simone; Bogetto, Filippo https://iris.unito.it/handle/2318/87637
Serum levels of brain-derived neurotrophic factor in drug-naïve obsessive-compulsive patients: A case-control study
2010-01-01 Maina G; Rosso G; Zanardini R; Bogetto F; Gennarelli M; Bocchio-Chiavetto L. https://iris.unito.it/handle/2318/66367
Suicidio e Disturbi dell'Umore
2009-01-01 Maina, Giuseppe; Rosso, Gianluca; Rigardetto, Sylvia; Bogetto, Filippo https://iris.unito.it/handle/2318/1590597
Combining brief dynamic therapy with antidepressants in major depressive disorder
2009-01-01 Rosso G; Crespi C; Martini B; Maina G. https://iris.unito.it/handle/2318/100131
Brief dynamic therapy combined with pharmacotherapy in the treatment of major depressive disorder: Long-term results
2009-01-01 Giuseppe Maina; Gianluca Rosso; Filippo Bogetto https://iris.unito.it/handle/2318/43896
Cyclothymic temperament and major depressive disorder: A study on Italian patients
2009-01-01 Maina G; Salvi V; Rosso G; Bogetto F. https://iris.unito.it/handle/2318/66427
Axis II comorbidity in euthymic bipolar disorder patients: no differences between bipolar I and II subtypes
2009-01-01 Rosso G; Albert U; Bogetto F; Maina G. https://iris.unito.it/handle/2318/66660
La formazione dei terapeuti in psicoterapia dinamica breve
2009-01-01 Rosso, Gianluca; Rapicavoli, Paola; Martini, Barbara; Bertetto, Niccolò; Bogetto, Filippo; Maina, Giuseppe https://iris.unito.it/handle/2318/1590587
La psicoterapia dinamica breve nella cura dei disturbi depressivi
2008-01-01 Maina G.; Rosso G.; Bogetto F. https://iris.unito.it/handle/2318/65424
Olanzapine or lamotrigine addition to lithium in remitted bipolar disorder patients with anxiety disorder comorbidity: a randomized, single-blind, pilot study
2008-01-01 Maina, Giuseppe; Albert, Umberto; Rosso, Gianluca; Bogetto, Filippo https://iris.unito.it/handle/2318/41713
Disturbi Bipolari ad esordio precoce e disturbi di personalità
2008-01-01 Rosso G.; Albert U.; Maina G. https://iris.unito.it/handle/2318/65158
Impact of anxiety disorder comorbidity on quality of life in euthymic bipolar disorder patients: differences between bipolar I and II subtypes
2008-01-01 ALBERT U; ROSSO G; MAINA G; BOGETTO F https://iris.unito.it/handle/2318/1914
Correlazione tra età d'esordio del disturbi bipolari e comorbidità di asse II
2007-01-01 G. Rosso; U. Albert; J. Micari; G. Maina https://iris.unito.it/handle/2318/46374
Temi di ricerca
Over 80 scientific contributions on national and international peer reviewed journals.
Research interests: bipolar disorders, major depression and treatment-resistant depression, obsessive-compulsive disorder, clinical psychopharmacology, short-term psychodynamic psychotherapy, perinatal psychiatry, metabolic syndrome in patients with bipolar disorders and schizophrenia; translational research on the role of neuronal growth factors and other peripheral biomarkers in patients with mood and anxiety disorders.
Principal investigator in ongoing funded international multicentric studies and indipendent clinical studies.
Invited speaker at more than 70 national and international congresses.
Gruppi di ricerca
Attività in agenda
Organi